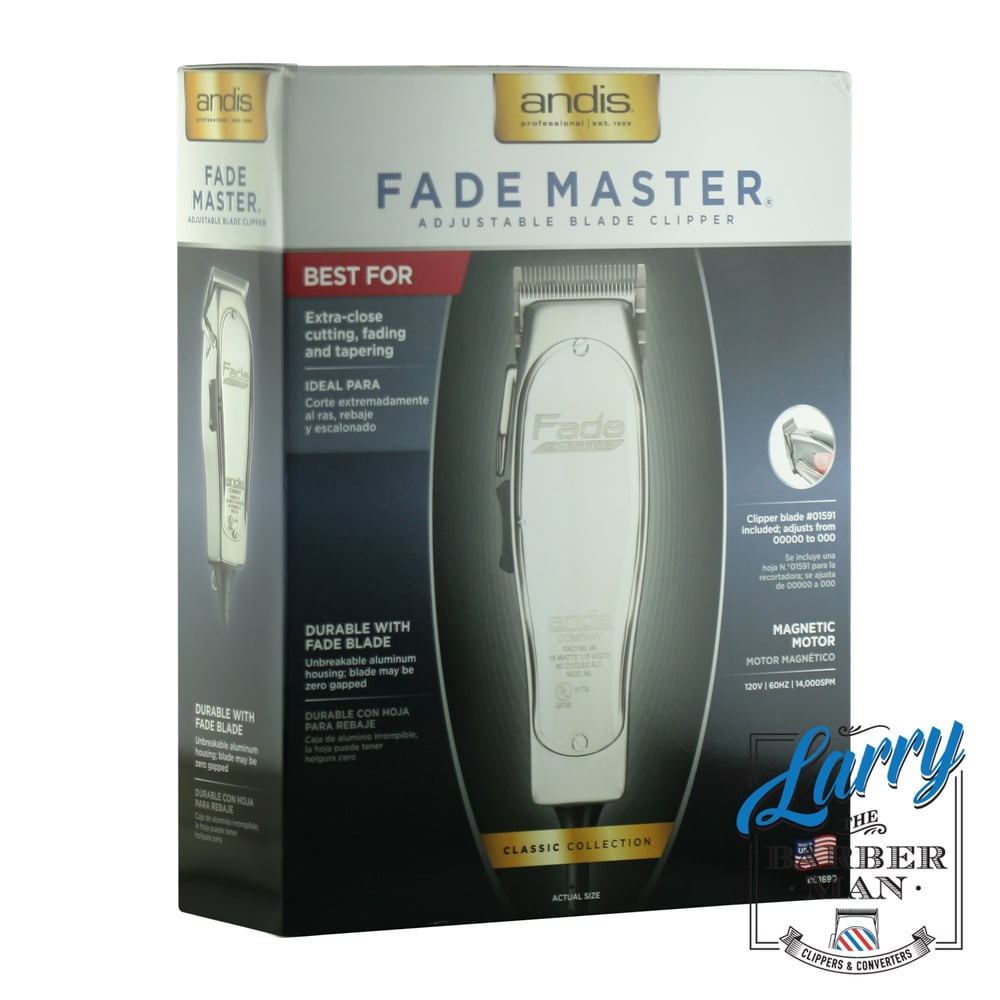 Andis Excel Ultra Professional Hair Clipper (63120), US Plug Adapter 240v to 110v
£

97.00
The Andis Excel Ultra is powered by a Rotary Motor, and this makes it perfect for cutting through large quantities of hair without any fuss – it also helps you move through wet or damp hair. A lightweight design helps you use it without tiring, keep going all day if necessary!
Professional Features:
Powerful Rotary Motor
Cool and quiet blades
Lightweight
Cuts wet or damp hair
Detachable Blades
8ft heavy duty cord
Dual voltage and frequency 110v to 240v, 50/60hz
Includes:
Blade Oil
Operating Instructions
Ultra Detachable Blades: 000, 1, blades
Powering This Device:
If you're trying to power your US clippers with a traditional 220v to 110v transformer in the UK or Europe, then you've probably already heard the deafening noise they can make, and seen how performance can be impaired. You may have even resorted to stuffing your clippers with sponge in an attempt to soften the noise! If so, or if you are considering purchasing the Andis Master Adjustable Blade Clipper, I would highly recommend checking out the Frequency60hz 240v to 110v 60hz International Voltage And Frequency converter, also available here in our eBay store.
This smart device gives you the flexibility to use your 110v US hair clippers anywhere in the world, without any hassle – you'll never have to stuff your clippers again:
http://larrythebarberman.bigcartel.com/category/voltage-converters