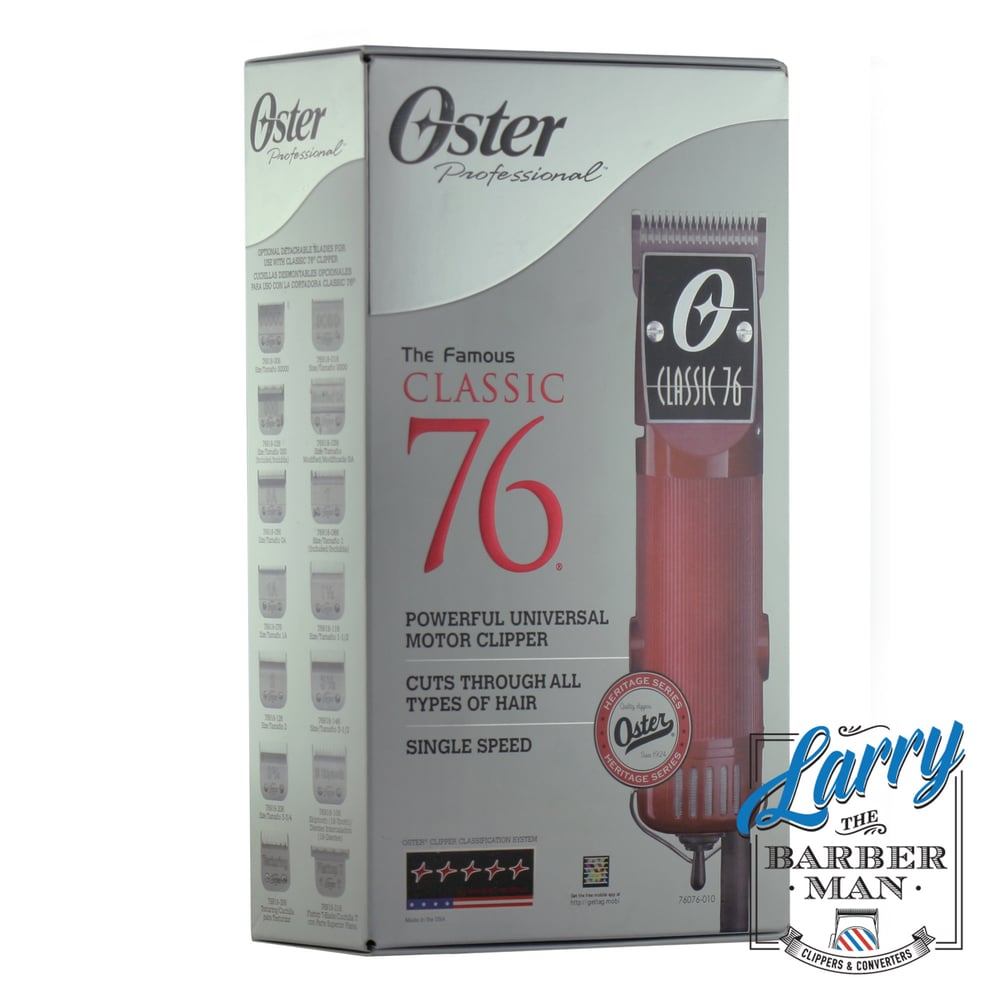 Oster Classic 76 Hair Clipper (76076), USA 110v model - Transformer Required
£

117.00
If you're looking for a clipper that can withstand heavy usage and get through high volumes of hair with speed, then the Oster Classic 76 is a very good place to start. Although it packs a lot of power it is still quiet to use, making it a smart choice.
Professional Features:
Detachable Cryogen-x blade system
Blade slope provides proper angle for tapering
Combined tension and guide plate to ensure positive movement of the top blade
Made in the USA
Includes:
Detachable Blades size 000 and 1
Blade Guard
Blade Oil
Cleaning Brush
Operating Instructions
Powering This Device:
If you're trying to power your US clippers with a traditional 220v to 110v transformer in the UK or Europe, then you've probably already heard the deafening noise they can make, and seen how performance can be impaired. You may have even resorted to stuffing your clippers with sponge in an attempt to soften the noise! If so, or if you are considering purchasing the Andis Master Adjustable Blade Clipper, I would highly recommend checking out the Frequency60hz 240v to 110v 60hz International Voltage And Frequency converter, also available here in our eBay store.
This smart device gives you the flexibility to use your 110v US hair clippers anywhere in the world, without any hassle – you'll never have to stuff your clippers again:
http://larrythebarberman.bigcartel.com/category/voltage-converters